$nbsp;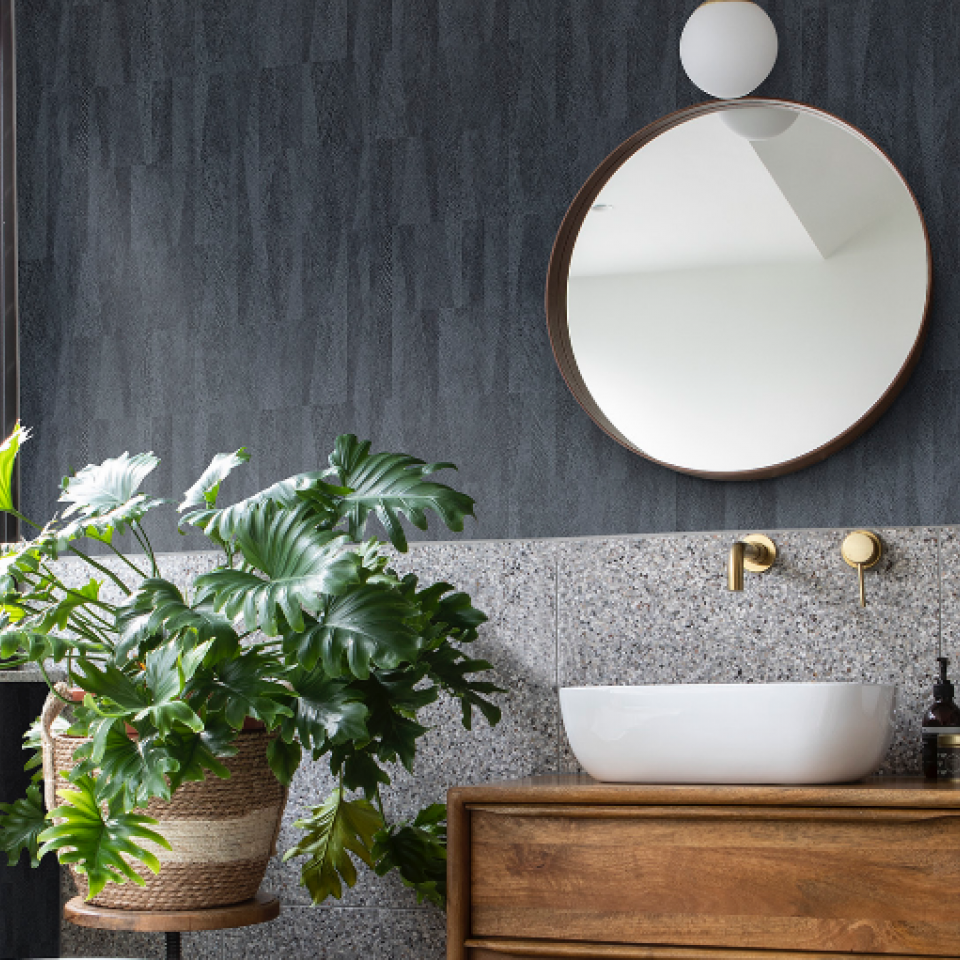 Welcome to the Club!
A pleasant evening with friends in luxurious surroundings – no need to travel to the capital anymore. Our Club collection transforms your living room into a stylish urban location.
A variety of animal hides and skins were the inspiration for our colourful selection of wallcoverings. Shimmering eel leather in extravagant orange red, glamorous gold or multi-coloured shades of white and grey. Animal furs in wonderfully natural brown or soft cream white. Striking leather tiles with a graphic design in a wide range of colour combinations such as red-brown, pastel turquoise, aqua blue and petrol bring the Club atmosphere to your walls.
Graphic Leather
This non-woven wallcovering is a delight to behold... No animal has suffered and yet we can still enjoy a sophisticated leather look on the wall. The stitched leather tiles are a real highlight and create an exclusive background for your furniture.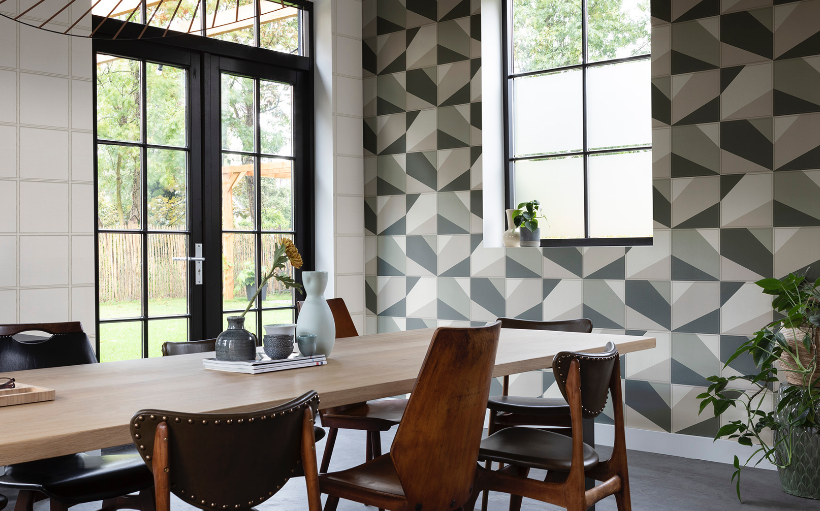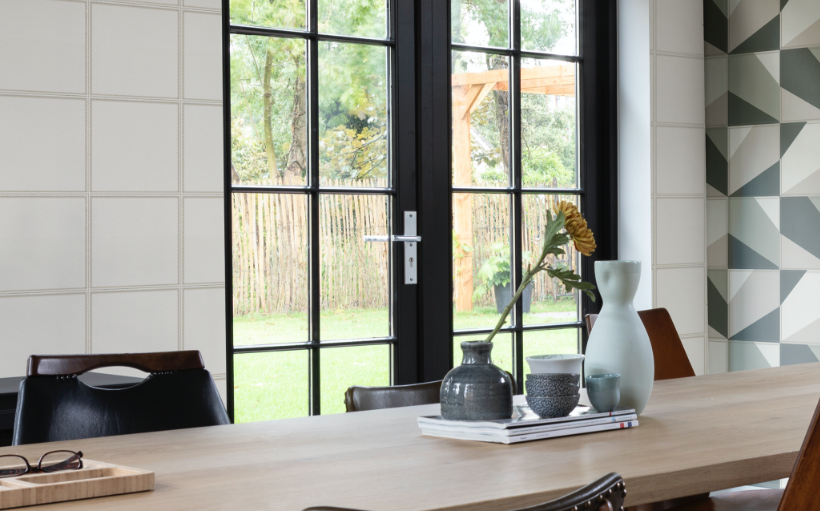 Leather tiles
Love the luxurious look of a British Chesterfield sofa?
Fine leather is also available for the wall - as a perfect imitation. The fine-grained surface with shiny seams is so realistic, it looks as though you had decorated your walls with the sophisticated material.
Colourful leather
With this graphic wallcovering, the individual stripes are reminiscent of shimmering eel leather, which really comes alive due to the different colours. The shimmering look creates a real wow factor.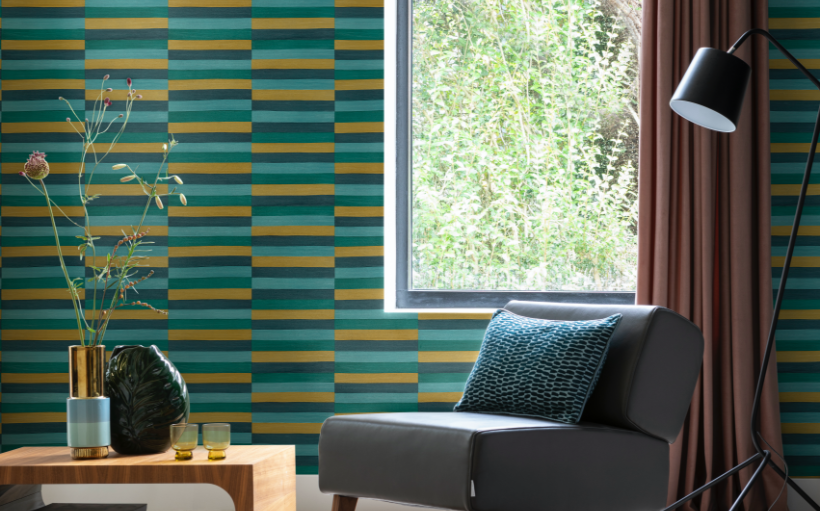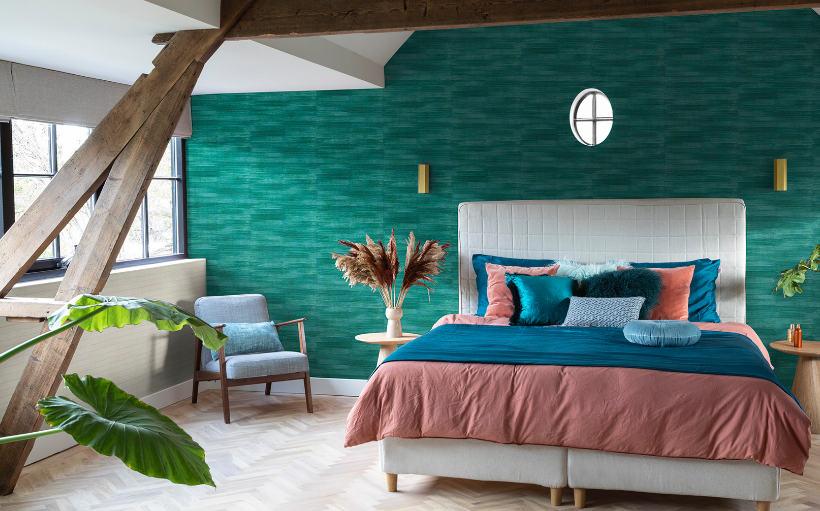 Shimmering eel
Casual and glamorous, this non-woven wallcovering comes in bold colours but also soft shades. The individually sewn strips are reminiscent of shimmering eel leather and create a perfect interplay with the light. Spellbinding!
Cosy reindeer fur
Let's get really cosy. Create a cosy feel right inside your home with this non-woven wallcovering. The reindeer fur brings a homely warmth to your walls. Cuddle up on the sofa, enjoy a glass of red wine, lose yourself in the pages of an exciting book by the crackling fire or bask in the sound of your favourite music.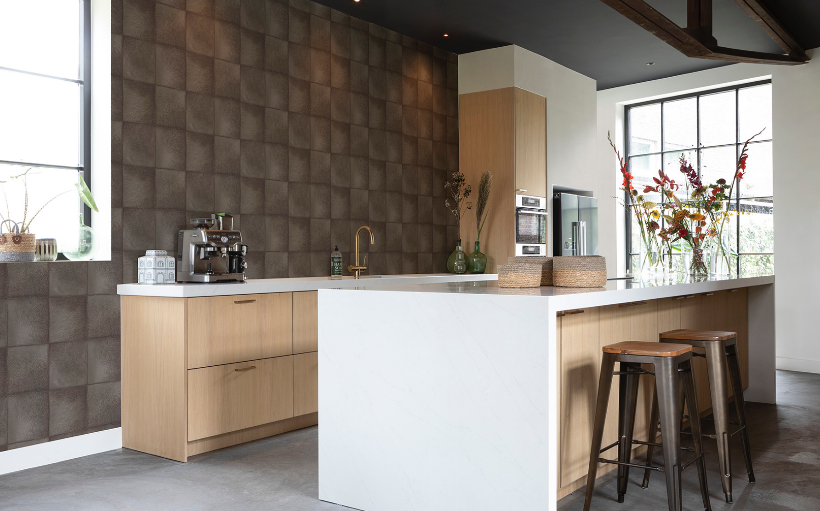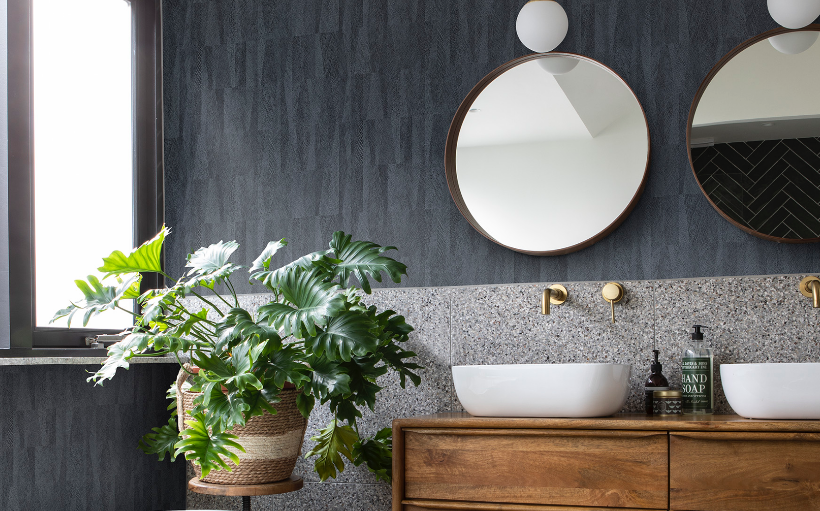 Dried banana leaves
This vibrant textile structure features rows of banana leaves. The individual plant fibres are intimated in their elegance and glisten glamorously when the light reflects on the shimmering particles. This casual yet sophisticated non-woven wallcovering transforms walls into first-class living companions.
Combinable solid colours
Thanks to its natural and vibrant texture, this solid colour wallcovering easily combines with the other designs in the collection to create an effect. Interesting here is the fact that the texture allows for many interpretations. If you combine the wallcovering with the banana leaf design, the texture is reminiscent of plant fibres. However, combining them with reindeer design creates a texture with a fur-like appearance. A master of metamorphosis.